Mini Donut Robot
Only available for hire as part of the donut van set up
The donuts are mixed and instantly cooked by our special machine installed in our cart that is trailered into position and requires power within 20m. We specialize in hot, fresh mini-donuts produced on-location for you and your guests. Kids and adults alike love the action and fun of our mini-donut machine along with the taste of our delicious melt in your mouth cinnamon sugar mix the taste is unmistakably Mini Express.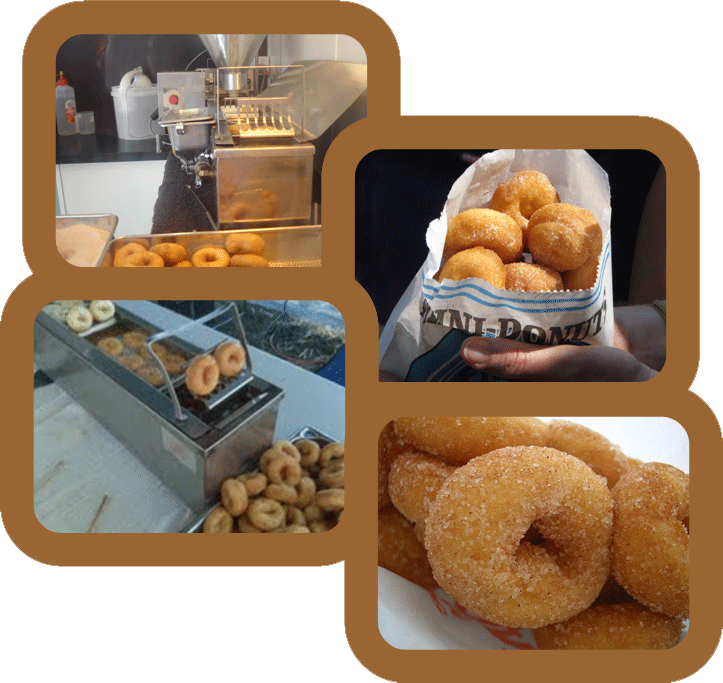 Mini Express Mini Donuts are a unique miniature version of traditional cake donuts. This donut is not a" Donut Hole" but a bite size, round, perfectly proportioned donut with its distinctive hole in the centre. The donuts are most enjoyed in single servings, or sharing with family and friends!
Our donut machine can only be hired out as a manned hire due to the complex set up and operation of the machine and is usually hired out at a minimum of 8hrs and can only be hired during weekends and pre booking is essential.
Please call or email for pricing
For more information please contact us either via email
You may also call us at
0412 535 950
We look forward to serving you.